Pregnant Sophie Turner is resting with her husband at the resort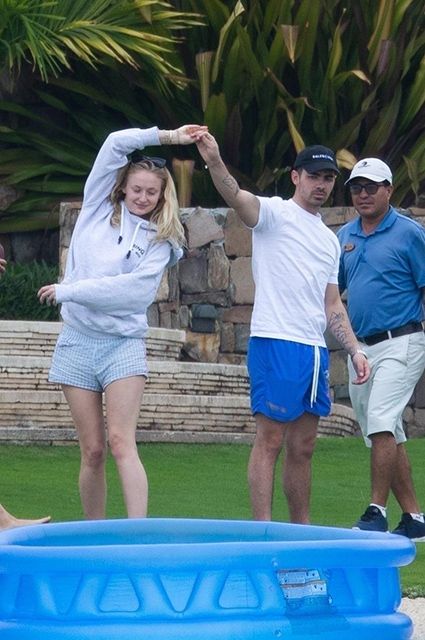 The star of the Game of Thrones, 24-year-old Sophie Turner, and her husband, 30-year-old singer Joe Jonas, are set to become parents for the first time.
The couple was in Los Angeles last week, buying baby items, and a couple of days ago, they went to the Mexican resort of Cabo San Lucas, where they got into the lenses of paparazzi.
The company was a couple made by their friends. However, the reporters found a romantic scene with dancing against the backdrop of palm trees and the gentle embrace of the couple.
2020-03-12