Kit Harington and Rose Lesley played a wedding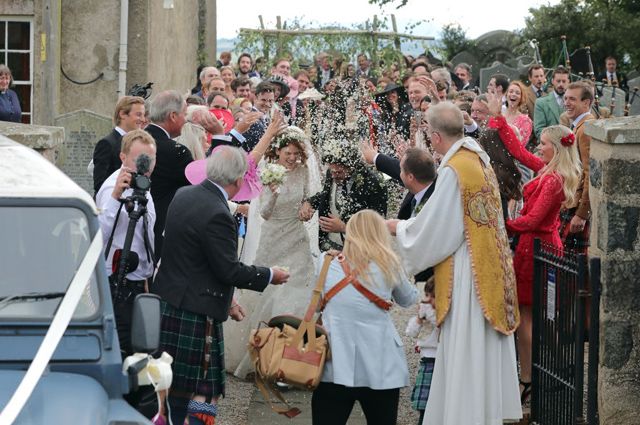 In Scotland a fabulous wedding of the stars of the series "The Game of Thrones" Keith Harington and Rose Leslie took place.
The newlyweds came to congratulate relatives and numerous colleagues of the popular TV show: Emilia Clarke, Sophie Turner, Macy Williams and Peter Dinklage.
The bride was wearing a beautiful dress in a floor with long sleeves, and the groom in a three-piece suit. The bride's father addressed the guests:
"We are incredibly happy and excited that Rose and Kit are getting married today. This is a special day for us and for all of Aberdeenshire, because many local companies participated in the preparation for the wedding".
The newlyweds left the old church of Rayne Church in the retro-car Land Rover. The wedding was celebrated in the family castle of the Leslie family. The celebration thundered until the morning.
2018-06-25