Monica Bellucci wowed fans in a tight dress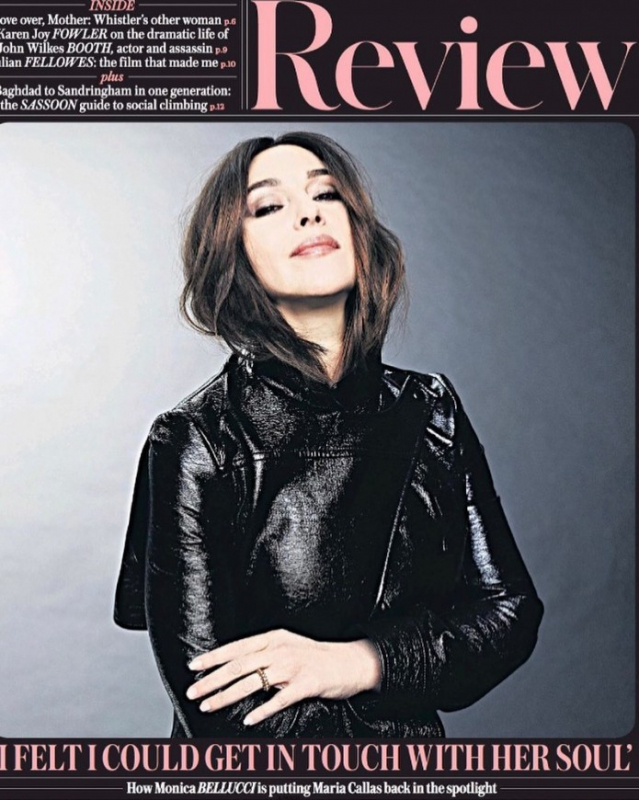 At the age of 57, Monica Bellucci continues to shoot in movies and grace the covers of major magazines.
Monica Bellucci never ceases to delight her fans with her spectacular images and photo shoots. The actress posed for The Daily Telegraph for the Parisian photographer and director Luc Braquet. Monica in a bold idea and delighted her subscribers.
The movie star appeared in the frame in a patent leather trench coat, emphasizing her slender waist. Bellucci did not overload the image with details and added only a massive ring to the outfit. Stylists made for the actress tuxedo in graphite tones and careless styling with curls.
In an interview, the actress shared her views on her participation in the mono-performance "Maria Callas. Memories in Letters. Tom Wolf directed it. Monica admitted that sometimes she feels as if she has touched the soul of the great opera singer.
As for questions about her personal life and her relationship with her ex-husband Vincent Cassel, the actress recalled that they have been divorced for ten years and made it clear that she is unwilling to spread her story further. Monica Belucci only shared that she has maintained a good relationship with Vincent Cassel for their children.
2022-02-18