Katy Perry went to the botanical garden with her daughter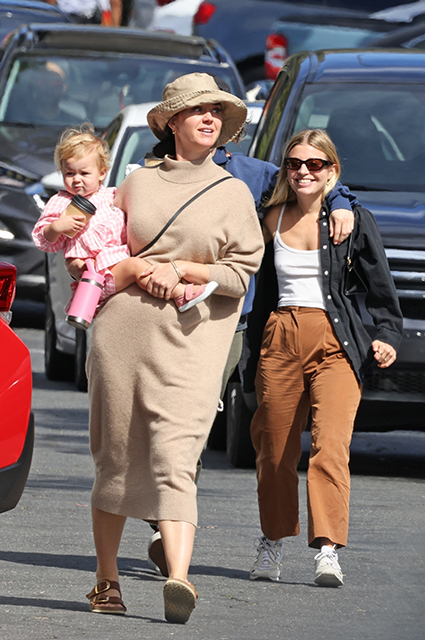 Katy Perry went to the Santa Barbara Botanical Garden and took her daughter Daisy Dove.
Together they explored the vast 78-acre (31.5 hectares) garden at Mission Canyon. Fresh pics of Perry and her daughter have already made their way online.
Mom and daughter were in the paparazzi's crosshairs twice in one day as Perrie wore a turtleneck dress and matching hat (she would switch to a white hat later) and brown sandals. Daisy wore a pink and white plaid dress and pink sandals. Closer to the evening, the little girl was changed into a warm suit.
2022-02-22