Gigi Hadid in a scalloped dress at Altuzarra, New York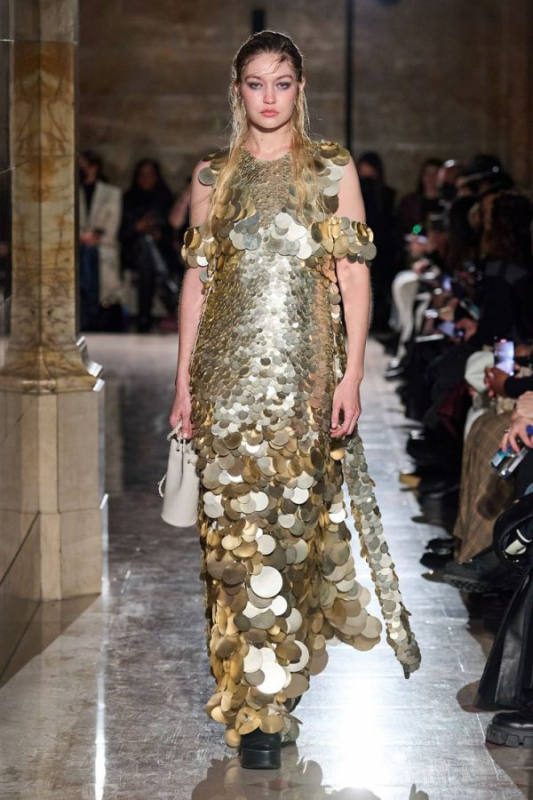 The show of Altuzarra's new fall/winter collection took place in New York City.
Siren myths inspired Joseph Altuzarra's new season: he invented a story in which a simple sailor becomes a victim of a mermaid and then turns into one himself. Models wore jackets with fur collars, loose-fitting tunics, leather pleated skirts, knitted suits with ruffles, tops with coral prints, and dresses with studs on the catwalk.
Gigi Hadid, who missed the show last season because she had a baby, was in one of the outfits to complete the collection.
2022-02-16