Christina Aguilera graced the cover of a famous magazine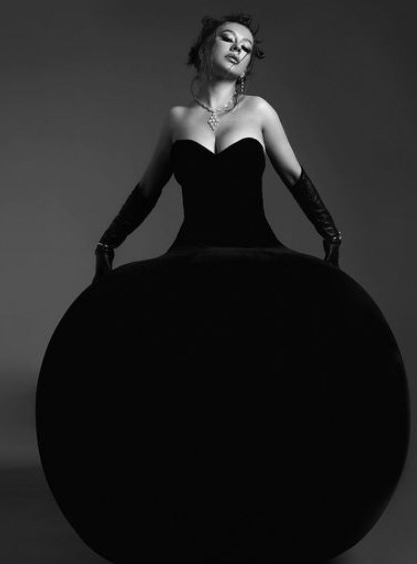 Christina Aguilera looked gorgeous in a deep-cut black dress and black leather gloves for the cover of Elle Mexico.
She posted the pictures to Instagram.
Christina Aguilera, 41, starred on the cover of the February issue of Elle Mexico magazine, wearing a strapless, deep-cut black dress. The singer created a sensation when she wore a Terrence Zhou dress with a heart-shaped neckline and a tight bodice.
The dress featured a massive lantern skirt below the waist and elbow-length black leather gloves. She added gorgeous dazzling Bvlgari diamond jewelry, including a pendant choker necklace and diamond bracelets.
As for her glamorous look, her bright red hair was gathered in the back in little tufts at the top of her head. Dark, edgy smoky eyes with charcoal black eyeliner and matte nude lipstick with eyeliner on top.
2022-01-27