The funeral of the legendary Jean-Paul Belmondo turned into a scandal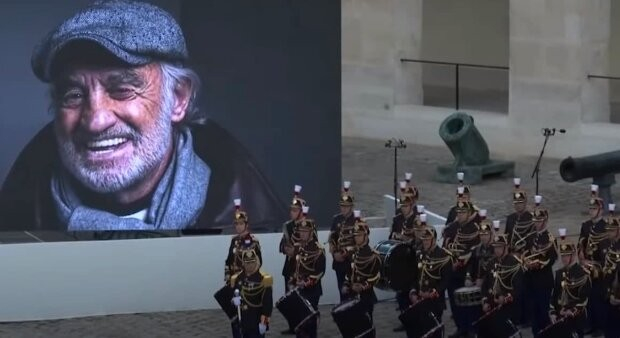 The funeral of French film maestro Jean-Paul Belmondo was not without scandal.
On the day of the 89-year-old actor's death, September 6, the well-known Charlie Hebdo cartoonist magazine released an issue with a picture that provoked much public outrage. Belmondo, who starred in many action movies, seems to be jumping out of a helicopter right into the grave in the picture. Many did not understand the humor, especially since the actor was a great officer of the Legion of Honor and the nation's pride.
On September 9, a farewell ceremony for Jean-Paul Belmondo was held at the Court of Honor of the historic Maison des Invalides in Paris, led by President Emmanuel Macron. The mourning event was also attended by members of the French government, the artist's colleagues, his relatives, the country's former president François Hollande, and his companion.
2021-09-10