Rihanna was criticized online because of her outfit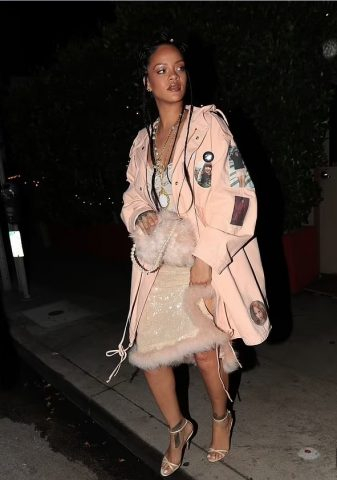 American pop singer and entrepreneur Rihanna walked the streets of Santa Monica, Los Angeles, in a 2000s-inspired outfit and was criticized online.
Relevant photos and comments appeared in the Daily Mail.
Paparazzi captured the 33-year-old celebrity as she headed to Giorgio Baldi's Italian restaurant. She wore a white lingerie-style top, a pink skirt decorated with sequins and feathers at the hem, and a parka with a hood of the same color. Rihanna's image was complemented by heeled sandals, a small fur bag, and many pendants.
2021-10-29