Megan Fox swapped her floor-length dress for a provocative mini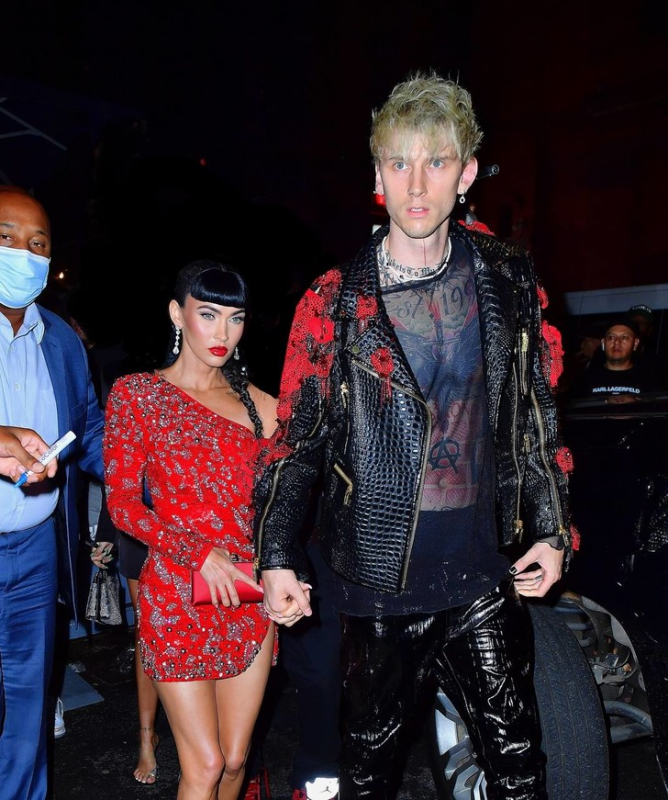 Megan Fox's looks have been hitting the fashion media regularly over the past few months.
New stylist Maeve Reilly worked on the star's image and helped her return to celebrity Olympus (Megan is currently experiencing a new wave of popularity).
Invitations to major social events were not long in coming. This year, Fox appeared at the Met Gala. At the ball itself, the celebrity posed in a scarlet floor-length dress by Dundas brand, her image at the after-party was no less spectacular.
The actress and her boyfriend, Machine Gun Kelly, chose matching outfits for the party. Meghan wore a red asymmetrical mini dress with sparkling applique and delicate, laconic sandals with satin straps. Colson Baker staked on patent pants, a transparent T-shirt, and a leather jacket with floral embroidery.
2021-09-15