Gigi Hadid showed unpublished photos of her daughter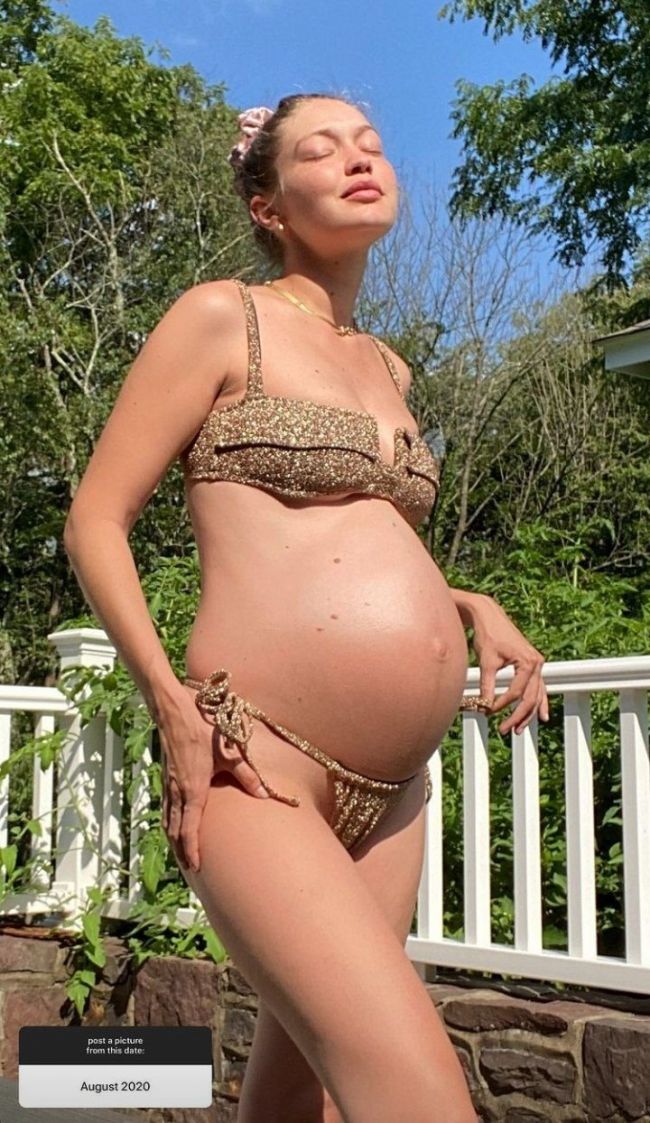 Famous American model Gigi Hadid shared new photos with fans. In particular, she showed an archival shot of her pregnant belly and released pictures of her daughter.
Famous American model Gigi Hadid decided to communicate with fans on her page. She unveiled photos that were not previously on the network.
The celebrity suggested fans name a specific date. Instead, Gigi should publish photos that she took on that day. So, Gigi showed an archive photo with a large pregnant belly. The model posed in a luxurious gold swimsuit with sequins. She took sunbaths with her eyes closed.
2021-02-22