Selena Gomez surprised fans with the first photo in a year in a bikini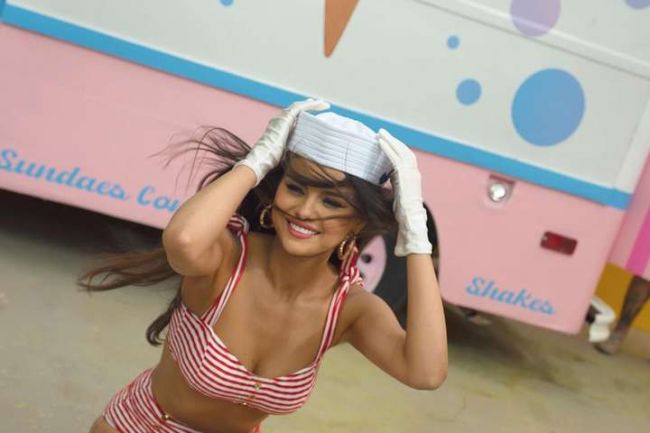 For the first time in a year, American actress and singer Selena Gomez shared a candid photo and delighted fans.
The frame appeared on her Instagram account.
In a picture posted on the network, the 28-year-old celebrity is captured in a red and white striped bikini, a white sailor cap, and matching gloves. The shot was taken while filming the music video for her new single Ice Cream, recorded in collaboration with the South Korean band Blackpink. "Special delivery! Ice Cream's song and video will be released on August 28th."
2020-08-27