Ronaldo's fiancee came out in a revealing dress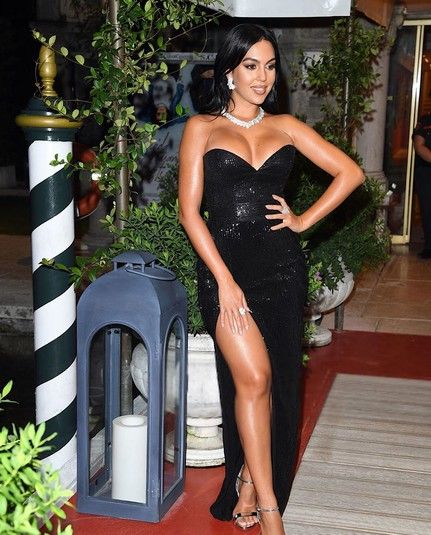 26-year-old model Georgina Rodriguez arrived at the Venice Film Festival.
The 26-year-old model Georgina Rodriguez left the children in the care of nannies and flew in a private plane from Madrid to Venice, where society's cream has now gathered.
Rodriguez attended a dinner party at the elite Excelsior Hotel. The star chose a bodycon dress made of shiny black fabric. A bold neckline with a heart-shaped neckline and a side slit to the thigh gave piquancy to the image. The famous football player's bride showed a luxurious figure - a lush chest, thin waist, long legs, and tasty hips.
2020-09-04