Outrageous Margot Robbie in a jacket without a bra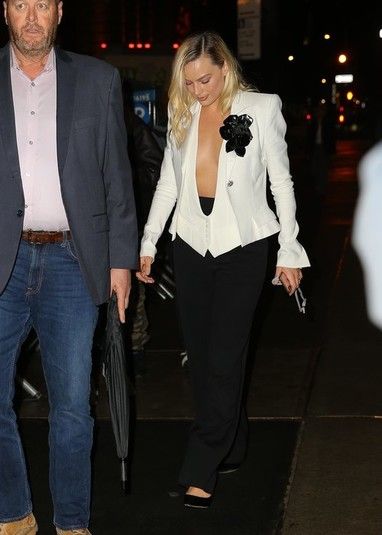 29-year-old Margot Robbie actively attends events dedicated to the release of her new movie, "Birds of Prey."
The Australian star, 29-year-old Margot Robbie, appeared at the premiere of "Birds of Prey" in a white blazer with an extravagant neckline. Under him, Robbie did not put on underwear, so the image turned out to be extremely piquant. The blonde still managed not to embarrass with such a neckline. Margo held the edges of the jacket slightly so as not to expose her chest.
Robbie also took part in the filming of the talk show "The View" on ABC. The paparazzi managed to catch Margo when she went to the studio. She was wearing a white cropped top, leather trousers, and a terracotta cloak.
2020-02-06