Lady Gaga complains about show business and sends flowers to Billie Eilish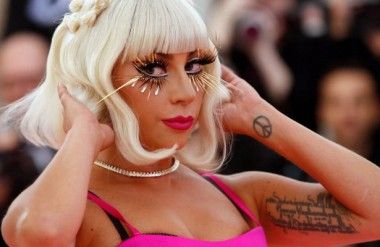 Lady Gaga admitted that show business turned her into a robot, because of which she lost her own "sense of humanity."
She complained that it was difficult for her to find a female mentor in the show business, but stated that she owed a high debt to Elton John, who had supported her many times.
Continuing the kind of baton of goodness, Gaga sent a bouquet with a note to the rising star of the American showbiz Billie Eilish. After all, the owner of five Grammys needs support and the support of experienced colleagues in the workshop more than ever.
Lady Gaga told the British The Mirror how pressure from the music industry made her doubt her self-esteem. And she owes a lot to Elton John for his advice and support.
"As soon as you start acting like a robot, you lose the feeling of your humanity," the singer said.
2020-06-28