Kendall Jenner in rubber flip flops on a date in Malibu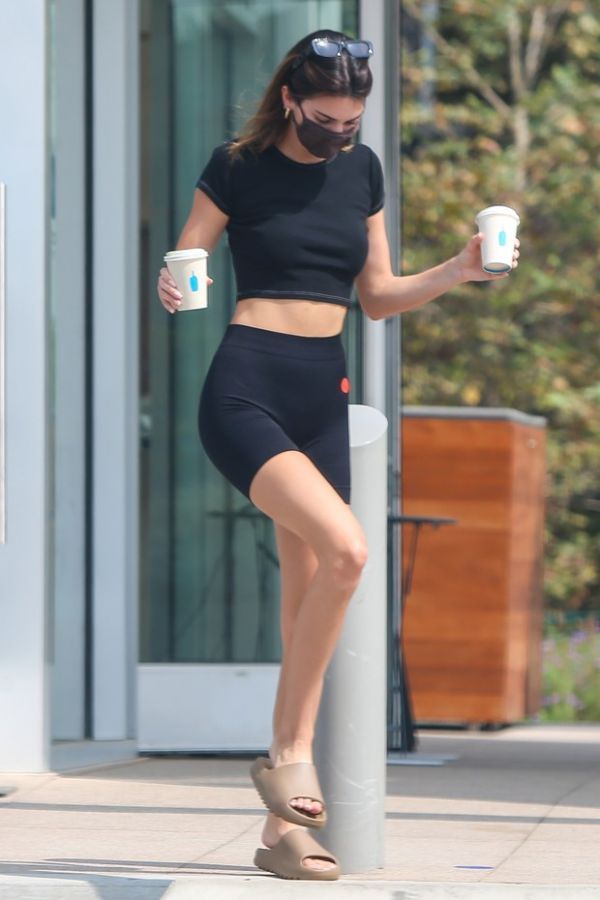 Sexy brunette Kendall Jenner is now enjoying a vacation and the last days of summer in Malibu, showing fans both the perfect figure and the outfit, emphasizing the shape.
Kendall doesn't betray his favorite clothing items this summer - bicycles, and tops - even on a date with his new boyfriend, Devin Booker.
For a date with a boyfriend and a visit to the coffee shop, Kendall preferred sandy Yeezy sandals.
2020-09-12