Eva Longoria in a dress with an extreme neckline stepped on the red carpet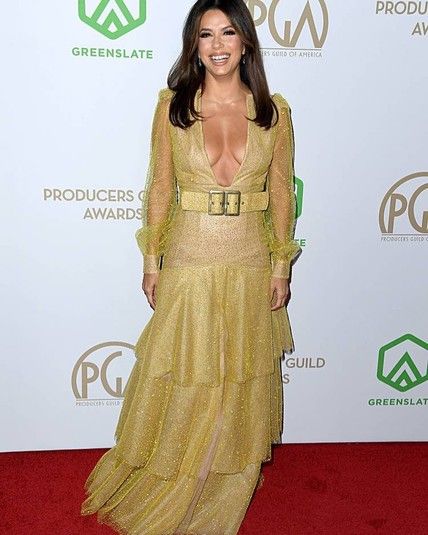 Eva Longoria, 44, has chosen an impressive outfit for the U.S. Producers Guild Award. The star appeared in a dress that emphasizes the sexuality of her figure.
At the U.S. Producers Guild Film Awards, Eva Longoria sparkled in a luxurious gold dress with sequins and translucent sleeves from the Spanish brand Teresa Helbig. An extremely deep neckline emphasized the magnificent bust of the American artist.
Fans appreciated the sharp star image. "It feels like Eve became even more beautiful after giving birth to a son," "Insanely beautiful woman," "Chic tan," commented the fans.
2020-01-20