Eva Longoria demonstrated a stylish accessory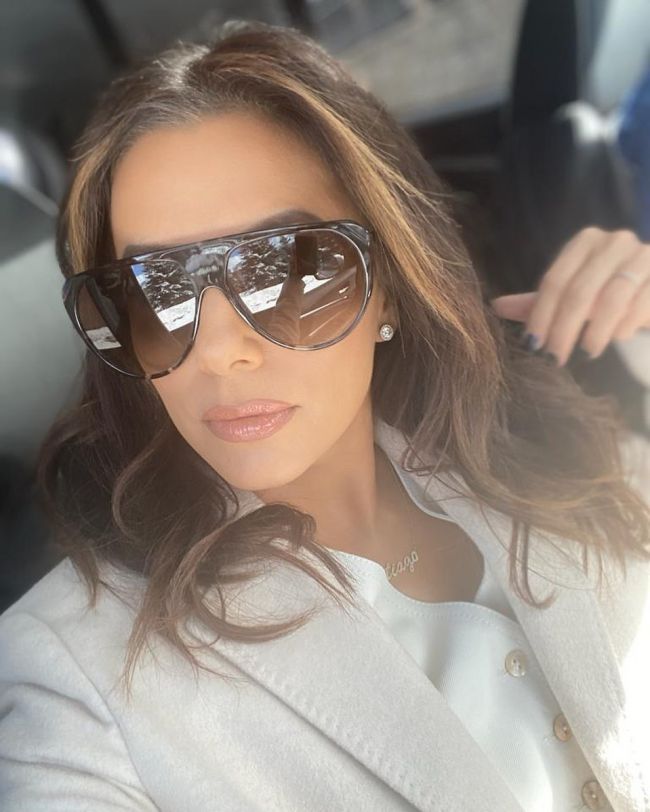 The 44-year-old sultry beauty is used to showing both images for special occasions and every day.
Eva does not ignore the stylish trifles, without which no one, even the most thoughtful, the image will seem complete.
Longoria decided to show subscribers what form and company of points she chose for the new hot season. The actress posted a selfie, where she is captured in a light suit. Components of her bow is a gray jacket, white blouse, and favorite pendant with the name of her son. But it is the sunglasses that make it unusual. Eva chose a model from Victoria Beckham's new collection - half face, with a rim wide at the bridge of the nose, they refer to the style of the businesswoman herself.
2020-02-22