Emilia Clarke shared her favorite beauty products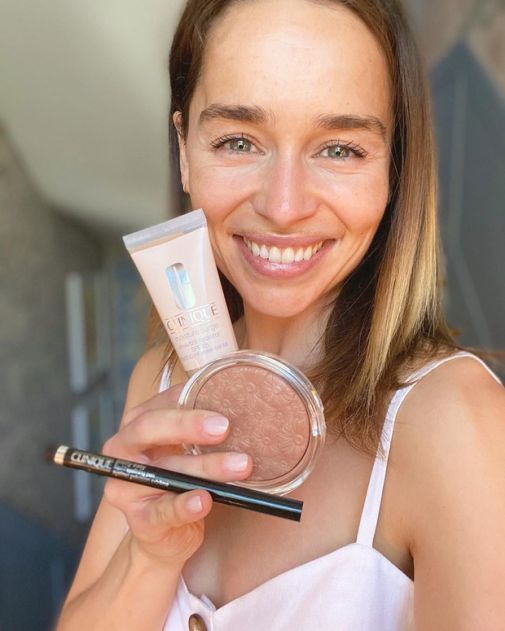 Emilia Clarke shared with subscribers her favorite beauty products that help her look her best.
In everyday makeup, the star uses only three products from the American cosmetic brand Clinique.
Foundation Clinique Moisture Surge Tinted SPF 25 - a light foundation that is barely felt on the face and perfectly moisturizes the skin.
Shining Clinique Powder Pop Flower Highlighter - a highlighter that creates a beautiful glow on the surface, and in itself looks like a jewel, mother-of-pearl.
Clinique Pretty Easy Liquid Eyelining Pen is a stable liner for all types of shooters. The actress often appears at social events with neat eye makeup, with classic arrows.
2020-06-27