Cristiano Ronaldo on a yacht with children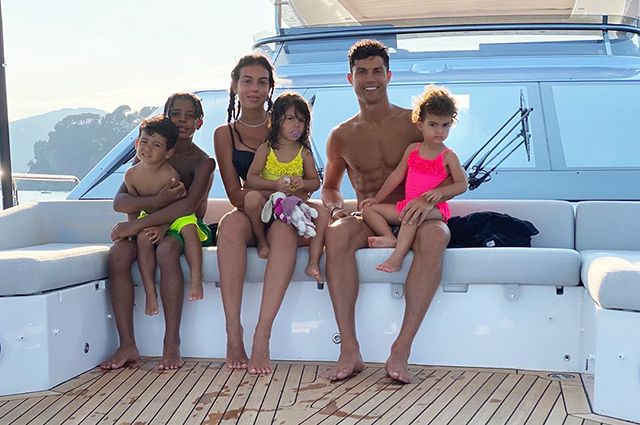 Cristiano became the second in the number of goals in official tournaments - this event Cristiano decided to celebrate on a yacht.
Together with him was Georgina Rodriguez, the 10-year-old son of Cristiano, the twins Emory and Mateo, and the two-year-old daughter Alana with Georgina. A family photo of the yacht appeared on Instagram, with a gratitude signature under it:
"A family of champions! There is nothing better than celebrating your victories with those you love."
2020-07-31