Arnold Schwarzenegger and his son went on a bike ride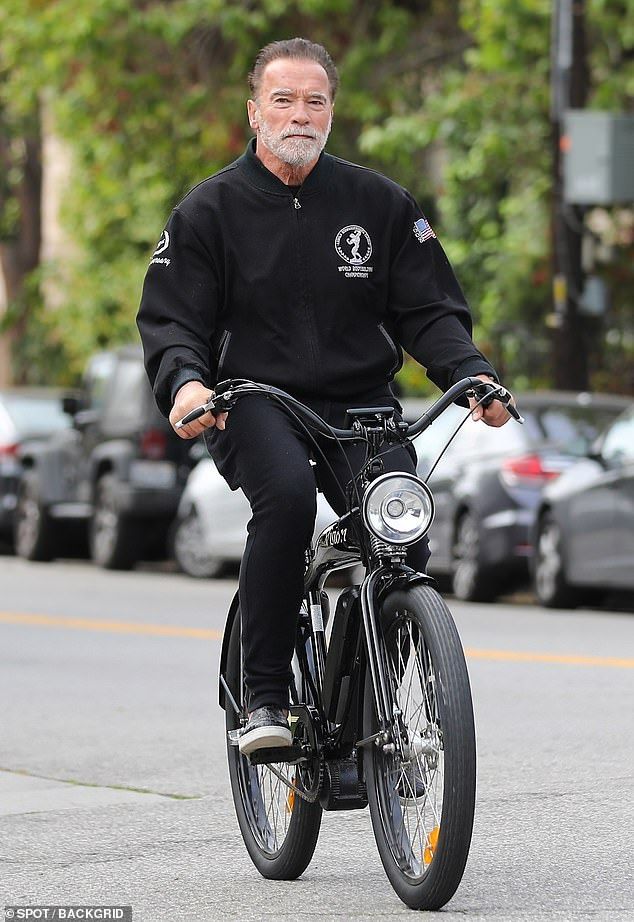 The 72-year-old actor is very fond of cycling, but because of quarantine, he allows himself exceptionally rarely.
Arnold Schwarzenegger got into the lenses of the paparazzi on the streets of Los Angeles. The actor went on a bike ride with his son Patrick.
In general, Arnold adheres to quarantine and sits at home. But he can't even live without an active lifestyle, and in his daily workouts, there are always bike rides. Now, of course, because of quarantine, he was forced to abandon them, but still, he allowed himself to leave for a trip through the empty streets of the city.
Arnold rode in a black hoodie, on which was his image with his pets - donkey Lulu and pony Whiskey, in black shorts, a baseball cap with the inscription, black glasses, and black sneakers.
Patrick was wearing a black hoodie, a gray T-shirt, black shorts, leggings, sneakers, and a white hat with glasses.
2020-04-07