62-year-old Madonna confused fans with an unnatural face shape in the photo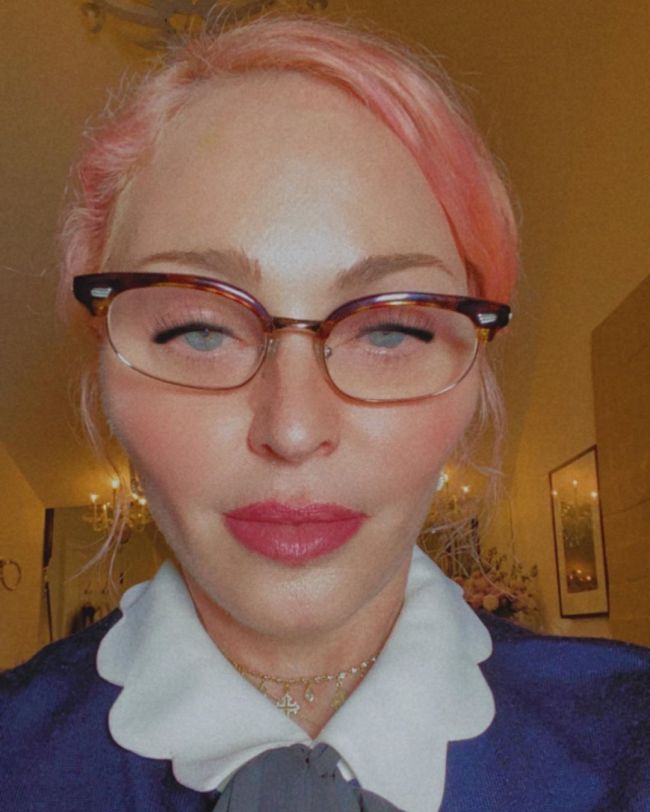 American pop singer Madonna has shared new selfies and angered fans with an unnatural appearance.
The 62-year-old actress published the corresponding pictures on her page on Instagram. They show her with pink hair in a blue sweater with a white-collar. Madonna supplemented her image with glasses, small earrings, and a gold necklace.
"The face of the girl who just voted! Come out and take responsibility, people!" - the singer commented on the publication.
Note that the fans were confused by the singer's strange face shape, and they began to criticize her for using filters and retouching.
2020-10-12