54-year-old Elizabeth Hurley charmed a figure in a leopard bikini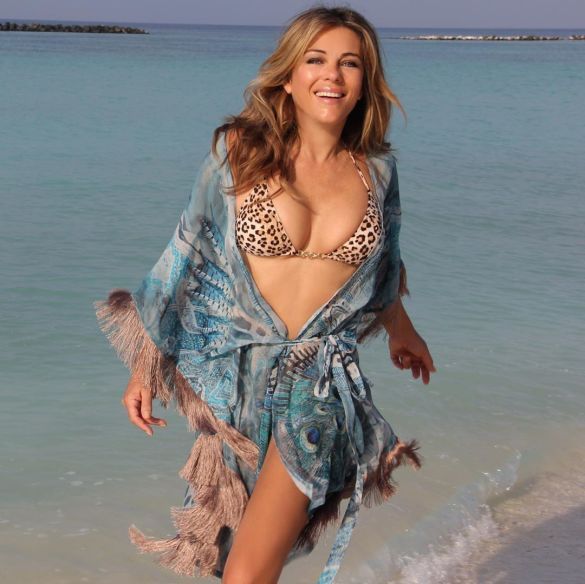 Elizabeth Hurley did not often share pictures in swimsuits on Instagram during quarantine, so fans perceive her every photo in a bikini with joy.
This time, the actress posted archival photos in which she appeared in a leopard bikini of her brand Elizabeth Hurley Beach, where she wore a turquoise-blue tunic with a print and beige fringe.
Hurley posted on the seashore. Her beach bow was complemented by styling and makeup, with an emphasis on the eyes. She smiles happily at the camera.
2020-06-11