Son of Johnny Depp and Vanessa Paradise went on a date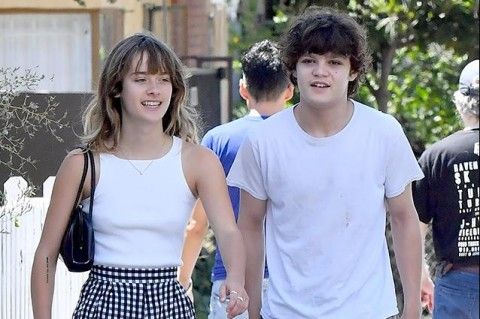 17-year-old Jack Depp appears in the press not so often. However, the other day, reporters managed to "track down" the young man and even find out something about his personal life.
So, Jack got into the lenses of photographers not alone, but in the company of a girl. The young couple together went first to a cafe where tacos dined, and then Jack and his companion looked into a vintage store.
Young people, it seems, were not at all embarrassed by the paparazzi: they talked at ease, and the girl kept stroking Jack on the head.
2019-08-16