Penelope Cruz wore a ballet dress by Chanel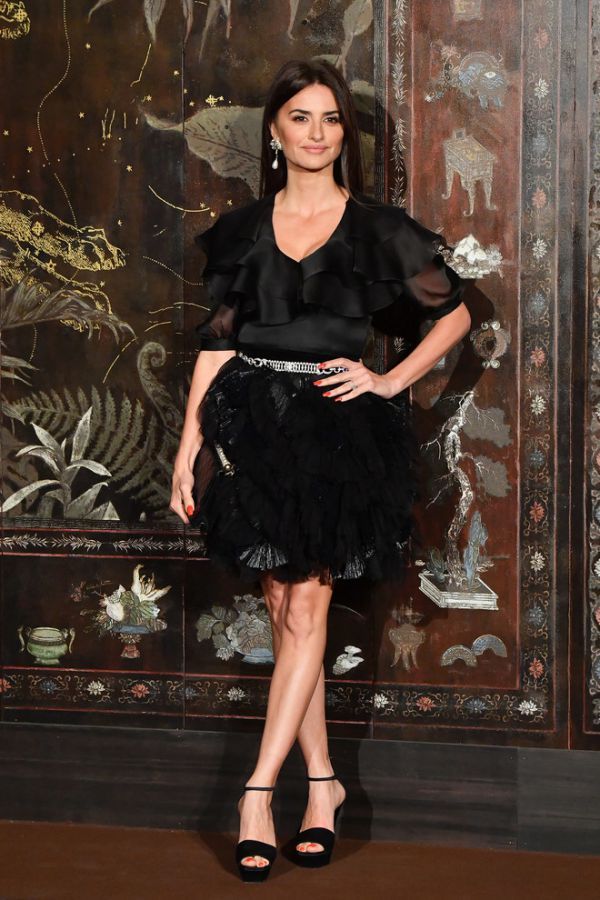 Yesterday at the Chanel Studio on Rue Cambon in Paris, the Métiers d'Art Workshop hosted Virginia Viar, who showed the first collection created by the brand and herself after the death of Karl Lagerfeld.
The guest and star of the evening were Spanish actress Penelope Cruz, who has been the face of the brand for over ten years.
For the show, the star chose a Chanel dress with a deep neckline, sheer ruffles, and a lush skirt. Also, she picked up large diamond earrings, a bag with a pearl handle, and velvet sandals.
2019-12-05