Megan Fox walked with Disneyland with her children and husband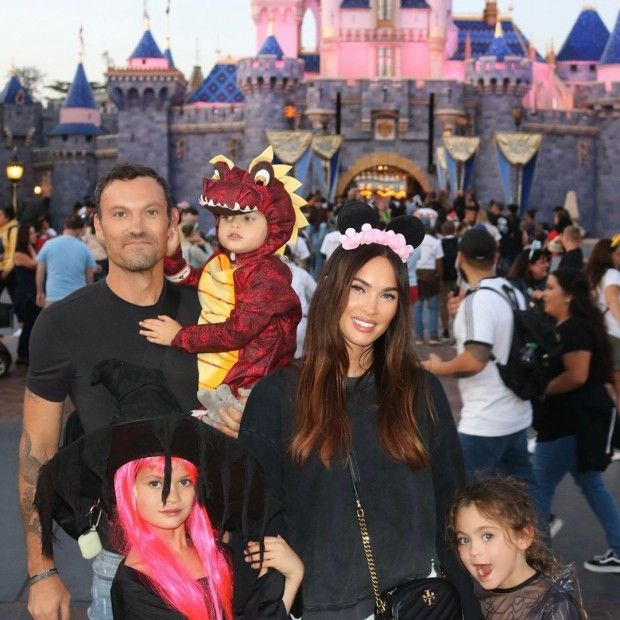 Brian Austin Green and Megan Fox, with their sons, got into the spirit of Halloween.
Megan Fox shared rare family photos in which she poses with her husband Brian Austin Green and their three children during a recent trip to Disneyland.
On Saturday, the 33-year-old Fox posted many pictures that showed the funny costumes that her children wore that night.
A mother of three children joked about how difficult it is to take family photos.
2019-10-15