Luxurious dress and good mood: Bradley Cooper and Irina Shayk at the Oscar-2019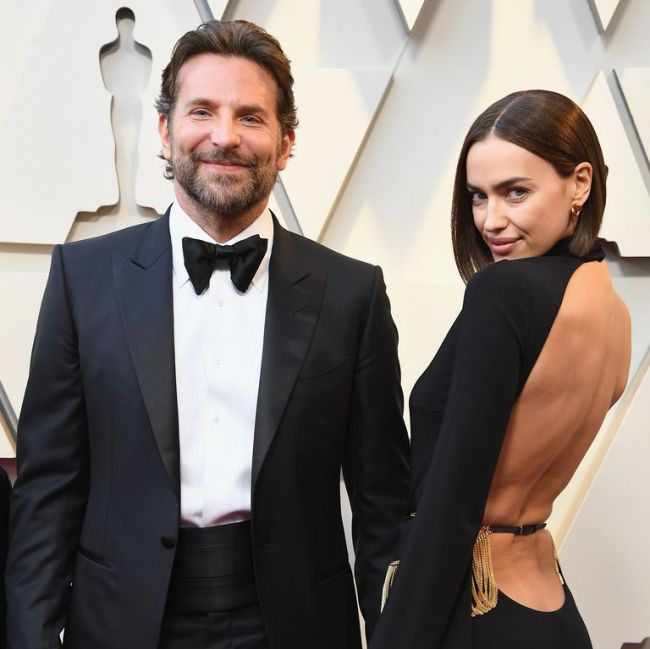 One of the most attractive couples of Hollywood - actor Bradley Cooper and model Irina Shayk - fascinated by the joint appearance on the red carpet of the Oscar-2019.
The couple shone in front of the cameras, smiling happily at each other.
Although many fans of the Star was born online dreamed of seeing Lady Gaga and Bradley Cooper off-screen, the actor confirms that he is happy in his relationship with Irina Shayk. The couple once again shocked everyone with a common exit.
At the ceremony Oscar-2019, which takes place on February 24 in Los Angeles, Bradley Cooper appeared in an elegant black suit with a bow tie. During the photo shoot, the actor did not let go of his beloved's hand and looked at her enthusiastically.
Model Irina Shayk also happily posed next to Bradley Cooper. She appeared in front of the cameras in a luxurious black dress with a naked back and golden decor. Probably, the outfit star chose from the collection of Versace, which is actively cooperating. Spectacular decorations completed the image of Irina Shayk. It is worth noting that Bradley Cooper has considerable popularity at the Oscar-2019. His debut directorial work "Star was born" was among the leaders in the number of nominations for the award. In particular, Bradley Cooper, who performed one of the main roles in the film, claims to be a statuette in the nomination "Best Actor."
2019-02-26