Leonardo DiCaprio rests lazily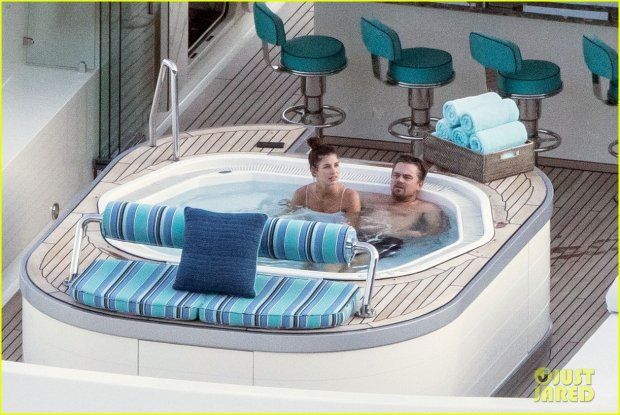 A Hollywood actor who still has a bachelor status at the age of 44 spent a weekend with his lover Camilla Morrone.
Journalists recorded it in the same swimming trunks on a snow-white yacht in Italy.
The stars were not shy of their feelings, so they hugged a lot and basked together in the jacuzzi. If the 22-year-old Camilla was resting in a white one-piece swimsuit that emphasized her slim figure, then Leonardo surprised with his uniforms.
2019-08-11