Jessica Alba in a colored sundress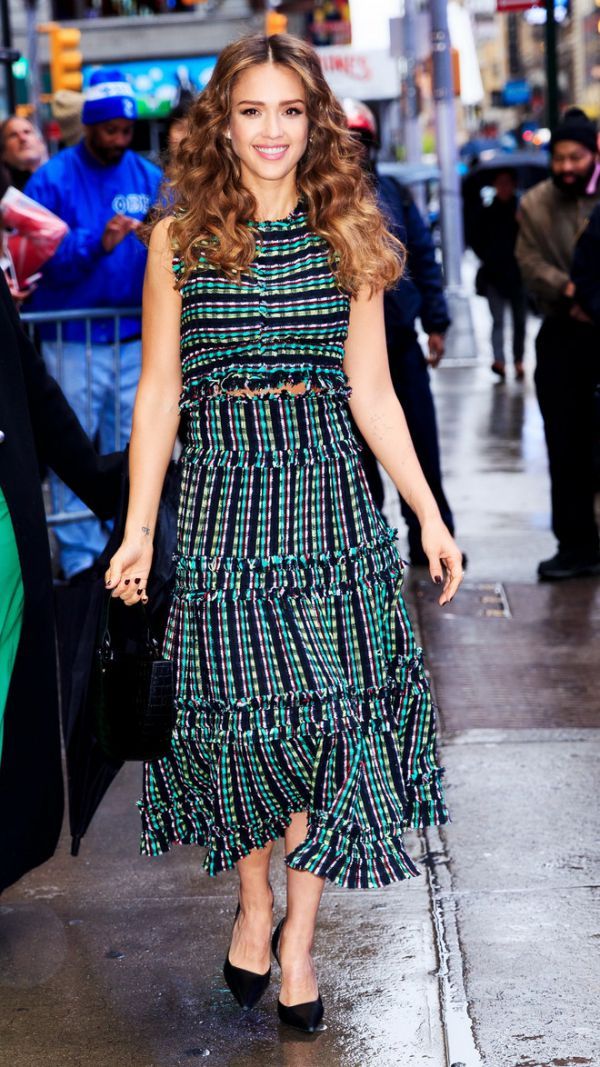 Hollywood actress Jessica Alba moves at the speed of light.
This weekend an actress was in Morocco. And on the eve she attended the premiere of 'L.A.'s Finest' series, where she performed the main role.
The actress chose a luxurious tweed dress for her release. The dress in shades of aqua emphasized the exact figure of the mother of three children.
By the way, it is impossible not to notice that the star has completed the image by laying in the style of Carrie Bradshaw.
2019-05-15