Gigi Hadid starred topless for the Brazilian Vogue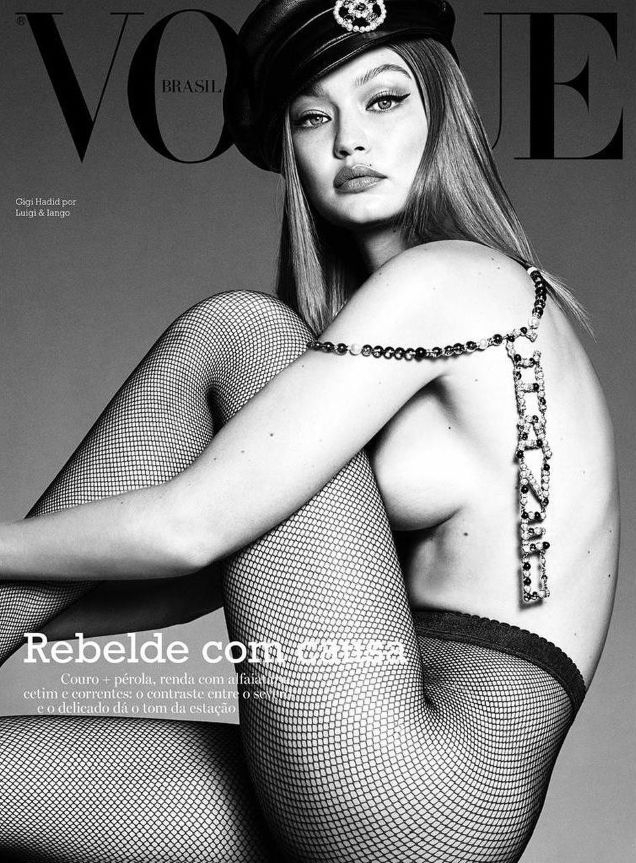 24-year-old Gigi Hadid starred for the cover of Brazilian Vogue.
The model, which is now credited with an affair with a fashion model and participant in a reality show by 26-year-old Tyler Cameron, appeared on one of the frames half-naked. In the picture, Hadid poses topless, dressed only in Wolford mesh tights, Eric Javits cap, and Chanel chain.
Gigi also shared her personnel on her Instagram, however, so the model wanted not only to boast of her next career achievement but also to pay attention to the problem of forest fires.
I want to draw attention to what is most important now in Brazil. My heart is with the indigenous peoples of the Amazon. You too can make a donation to support local communities, stop the destruction and protect their rights and homes," Hadid wrote, sharing a link to the Amazon Watch charity's website.
Many other celebrities noticed the problem. For example, actor Leonardo DiCaprio donated five million dollars to extinguish forest fires. By the way, Gigi herself has time to share with subscribers not only relevant news - the model regularly pleases fans and touching photos from childhood. So, recently the girl unveiled yet another archive shot with her sister Bella Hadid.
2019-08-31