Emilia Clarke shot for Spanish Vogue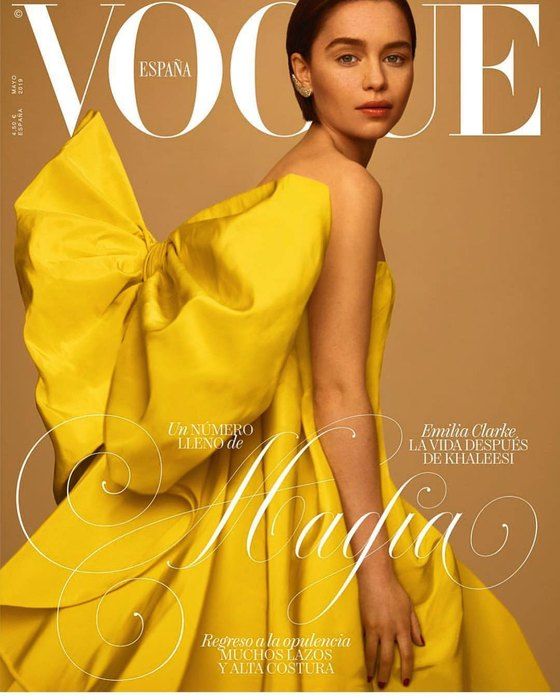 Emilia Clarke has decorated a new issue of Spanish gloss Vogue.
The actress appeared in original dresses with huge bows. The 32-year-old star on a publication was in a bright yellow dress, decorated with a bow on the back. Of all the frames of the photoset, this one has become a favorite for Emily. She admitted that she really likes herself in this picture and feels more confident.
Clark also showed a black Givenchy dress with a bow on the shoulders and gloves. A red Carolina Herrera dress complements a large mesh tulle bow, which was attached on a smooth hairstyle of the actress.
2019-04-26