Bradley Cooper with daughter Leia went for a walk in New York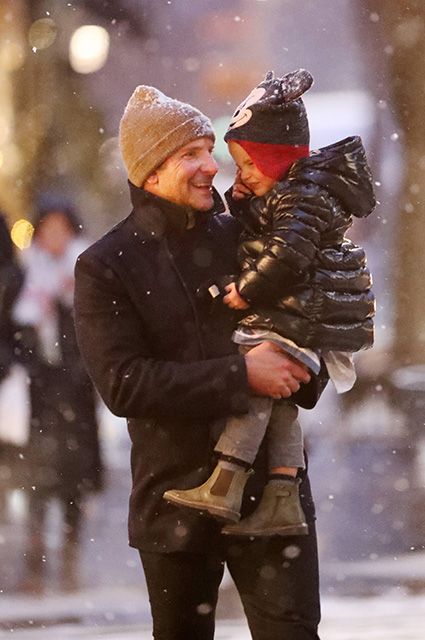 During the divorce, actor Bradley Cooper and model Irina Shayk agreed on joint custody of their common daughter Leia.
Bradley copes with parenting in the absence of a mother.
The paparazzi found dad and little Leia for a walk in New York. Snow fell in the city, which instantly created a festive atmosphere.
Bradley carried the baby in his arms and laughed merrily at Leia, who amusedly tried to brush snowflakes off her eyelashes.
Star's father always tries to arrange an exciting time for his daughter. He has already begun to bring the girl to the light. For example, this fall, they attended the Mark Twain Prize in Washington.
2019-12-23