Billie Eilish came to an entertaining show in a very shocking way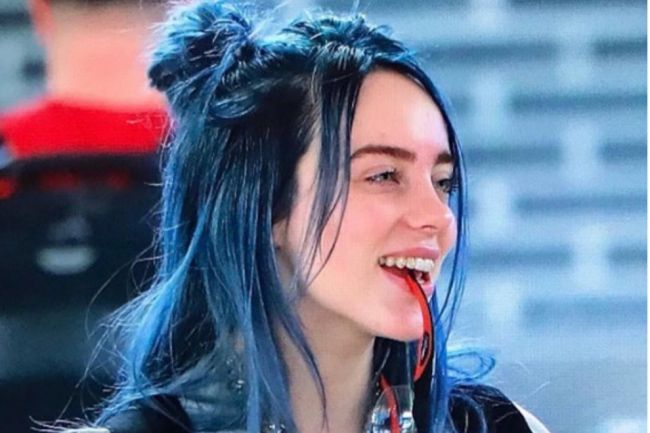 The 17-year-old singer loves to shock the audience with her bows.
Billie Eilish paparazzi captured when she was heading to the popular entertainment show Jimmy Kimmel in Los Angeles. She looked shocking.
Billie was wearing a gray suit, which consisted of a sweatshirt depicting rapper Tupak Shakur, who was killed in 1996, and pants with large pockets, and sneakers.
Interestingly, she had a Gucci bag on her ankle. Billie's neck was adorned with a choker in the form of a chain, his ears with earrings and rings, and his eyes with dark glasses in an unusual frame.
2019-11-24