Was Dakota Johnson Staring At Angelina Jolie Or Not?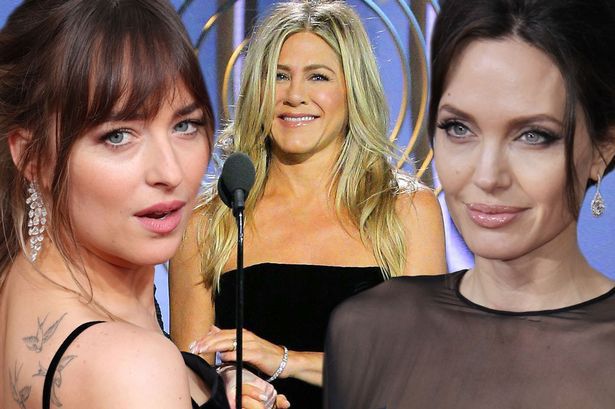 Dakota Johnson enjoys Stranger Things. The star confessed she was trying to sneakily make a photo of the Stranger Things kids during the Golden Globes.
However, it looked like she was trying to see the reaction of Agelina Jolie to Jennifer Anniston being onstage. This was her comment regarding the photo where she is staring at Angelina. Jolie was seated at Dakota's table.
The actress shared she was hoping to look at the Stranger Things cast. Dakota suggests have a look at the trajectory of her eyes. Johnson confessed she loves Stranger Things very much.
2018-01-31