Tribute Of Mike Myers To Verne Troyer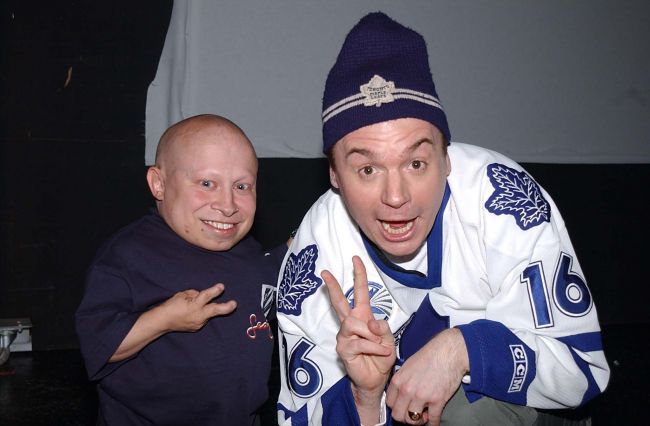 Mike Myers paid tribute to Verne Troyer, his colleague from Austin Powers. Myers made a heartfelt statement after learning about Troyer's death.
Mike told that Verne was "the consummate professional and a beacon of positivity" for everyone who was honoured to work with the actor. Myers hopes that his co-star is in a better place and misses him greatly.
Verne performed the mini version of Myers' Doctor Evil character back in 1999's Austin Powers: The Spy Who Shagged Me and in its sequel in 2002. Troyer passed away at the age of 49.
According to his representative, Verne was "an extremely caring" person. The actor always tried to make everyone smile and laugh.
2018-04-25