Tom Hardy and Charlotte Riley at the premiere of the film "Swimming with Men" in London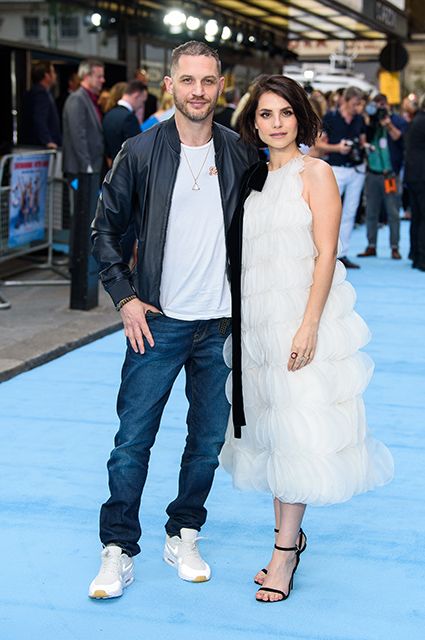 40-year-old actor Tom Hardy supported 36-year-old wife Charlotte Riley during the London premiere of the film "Swimming with Men" directed by Oliver Parker.
The actress in the film played the main role.
Star couple rarely attend social events together, so ubiquitous journalists tried to capture all the moments of the evening. Tom and Charlotte posed to the photographers gently embracing and looking at each other with loving glances.
Charlotte looked gorgeous in a snow-white dress from Oscar de la Renta. On her feet, the actress wore black sandals on his heel. Tom preferred a democratic image - jeans, a T-shirt, a leather jacket and sneakers.
Recall that the star couple have been together for nine years. Hardy and Riley were married four years ago, and two years ago a son appeared in the family.
2018-07-06