Meghan Markle first appeared on public with Queen Elizabeth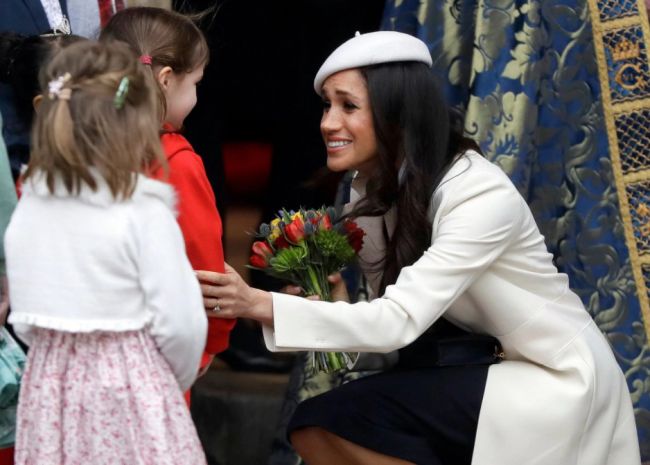 Day of the Commonwealth of Nations, the British royal family met in Westminster Abbey.
The holiday is traditionally celebrated on the second Monday of March by the solemn service. At the official event came Elizabeth II, Prince William and Keith Middleton, Prince Harry and Meghan Markle, as well as Prince Charles and his wife, the Duchess of Cornwall Camilla.
For Meghan this event has become especially important. This is the first time that the bride of Prince Harry appeared in public with the Queen of Great Britain, and although she had already been introduced to Elizabeth II for a long time, she did not go out with her. By the way, last week, Meghan took the Anglican faith, to this former American actress and fashion model went for a wedding with Prince Harry, which will be held on May 19.
The Commonwealth Day is celebrated every year by 52 member countries of the international community, which were previously part of the British Empire. For the holiday, Markle chose a white coat and a small beret in the same color scheme, and Kate Middleton, being eight months pregnant, preferred a dark blue coat and a hat with wide margins.
2018-03-13