Linda Hamilton and Arnold Schwarzenegger have repeated a 27 years old selfie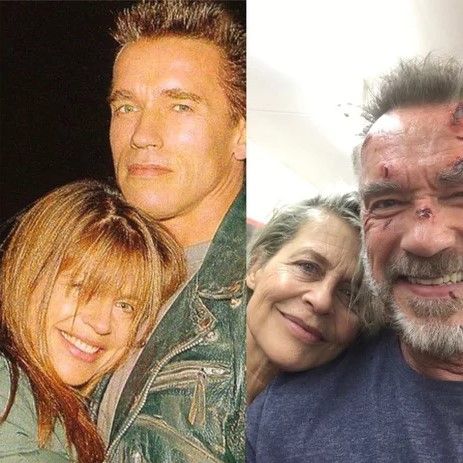 The actors repeated the shot from the filming of Terminator 2: Judgment Day.
27 years ago Linda Hamilton and Arnold Schwarzenegger made a selfie during the "Terminator 2" filming process. Then one of the shooting days coincided with the birthday of the actress.
The actors were always friendly and got along well on the set. Their duet was very harmonious and natural. And now, when the actors reunited for the filming of the sixth film about the revolt of cars, the shooting day coincided again with her birthday, writes Digital Spy.
On September 26, Schwarzenegger posted a fresh joint picture in the social network, which he accompanied with warm congratulatory words: "For my dear friend Linda Hamilton." One of my most beloved stars is really cool, well, just a wonderful person. I'm very excited to be again together". The release of the film is scheduled for November 15, 2019. A touching photo was liked by all fans of the franchise.
The new cast of the film promises an exciting spectacle. Many critics predict the movie box office success. For all technical special effects will be the industry professionals. The film will show an alternative version of what happened with the original storyline.
2018-09-29