Eva Longoria sells a house in Hollywood for $3.8 million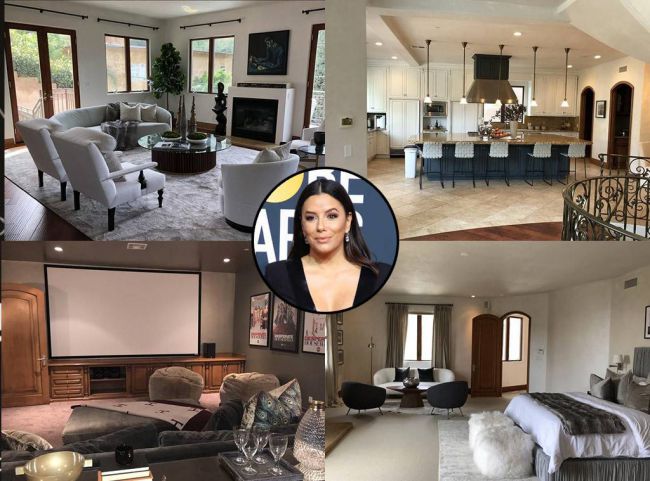 The former star of Desperate Housewives, a 43-year-old American actress and model Eva Longoria sells a house.
A future mother, also known as a businessman in the real estate business of Los Angeles, offers a mansion with a swimming pool for $ 3,795 million.
The Eva Longoria's six-bedroom house is designed in a Mediterranean style and built in a secluded hilly area in 2006. The living area is 790 square meters. m. The ground floor with an open plan is an ideal place for entertainment. The house includes a spacious chef's kitchen with a huge island and a casual dining area. Each bedroom has a fireplace and a private bathroom, as well as spacious dressing rooms. Outside there is a swimming pool and lots of entertainment spaces, such as a terrace, an open kitchen and a beautiful view of the city lights.
Moving Eva Longoria from the Hollywood Hills is due to the recent purchase of real estate in Beverly Hills for $ 14.5 million. The famous Hispanic woman also owns a coastal house in Malibu and in Texas. Now Eve is waiting for the first-born in a marriage with Mexican businessman José Antonio Bastón.
2018-03-23