Emilia Clarke showed on video how 'Game of Thrones' exist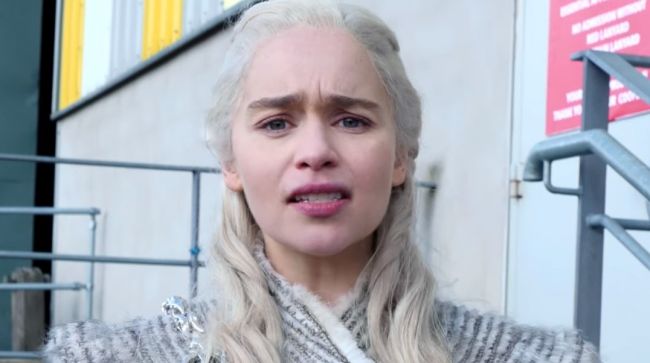 The video was filmed for charity. The performer of one of the main roles in the TV series Emilia Clarke (Daenerys Targaryen) shot a short video.
The actress in the image of "Mother of Dragons" shows part of the site, as well as her trailer, which is completely hung with photos of Jason Mamoa. In one of the frames Kit Harington joins Emilia Clarke, who plays the role of Jon Snow in the series.
The video itself is devoted to a charity goal - to encourage fans of the TV show to make donations to the fund of nurses of King's College. It is noted that one of the benefactors will be able to have dinner with the "Mother of Dragons" and visit the shooting of the "Game of Thrones".
2018-04-23