Christmas Miracle: Eva Longoria dressed her 6-month-old son in a Santa costume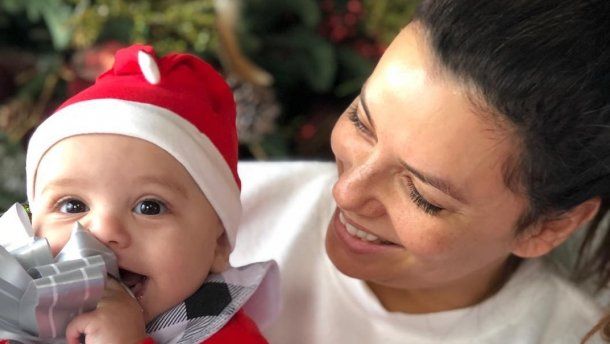 American actress and director Eva Longoria posted on Instagram a photo of her six-month-old son Santiago, in which the boy was captured in a Santa Claus costume.
New pictures Eva posted on her Instagram page. Baby Santi is wearing a red suit and Santa hat, happy Eve holds him in her arms and smiles, and in the caption to the photo he writes: "Some more photos from the first Christmas Santi! The opening of the gifts went well, as you see, he tried to eat all the gifts instead of to open them ", - the actress signed the photos jokingly. Users of social networks were touched by the baby and wished the family happy holidays and the best mood. The actress never ceases to please fans with a variety of shots with the baby and solo photos.
Literally every week, the star family leaves for a walk and makes a photo report on various social networks. Eve chooses spontaneously walking places. According to the actress, it adds surprises and new emotions. Christmas Eve star preferred to spend in a small circle of relatives and close people.
2018-12-29