Beyonce first shared a photo of grown twins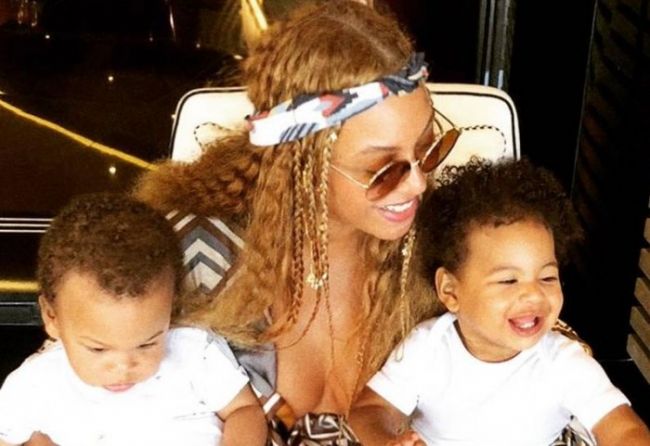 Beyonce fans had an extremely rare opportunity to consider the two younger children of the singer - Sir and Rumi.
She showed the kids at the time they were born.
Then, in a spectacular photo with twins in her arms, the star posed in a lilac negligee against a background of flowers.
However, since then, how the growing up children have changed, it was possible to judge only by the rare shots that the paparazzi managed to do.
Now Beyoncé herself has published two pictures of the kids on her official website, calling the photo album "Thank you, Europe."
The footage was taken during a concert tour, in which the singer went with her husband Jay-Z.
2018-07-27