Anna Faris is sick anorexia?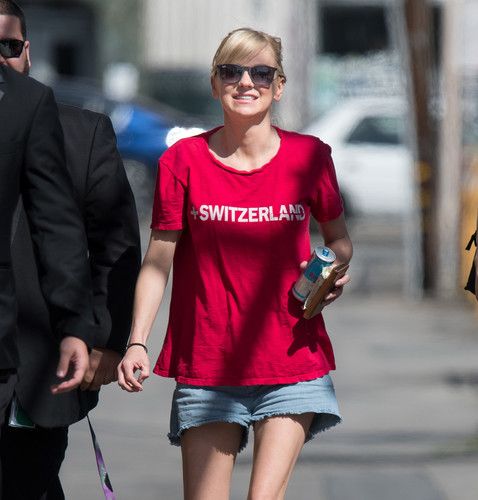 Eight months ago, the star of Hollywood comedies Anna Faris reported that she is divorced with Chris Pratt.
The actress said she struggled to save the marriage for Jack's son, but she did not succeed. In December 2017 the divorce proceedings began, which has not yet been completed.
Apparently, 41-year-old Anna is very worried because of the situation. Recently, the smiling blonde has sharply grown thinner. The other day she was seen in Los Angeles near the talk show studio of TV presenter Jimmy Kimmel.
The actress appeared in public in a loose-fitting t-shirt and short shorts, showing a painful slenderness. Anna's fans surprised her appearance, and they even sounded the alarm. Many people had the impression that she could develop anorexia nervously.
2018-04-17