Will Smith Is A Barber For His Son Jaden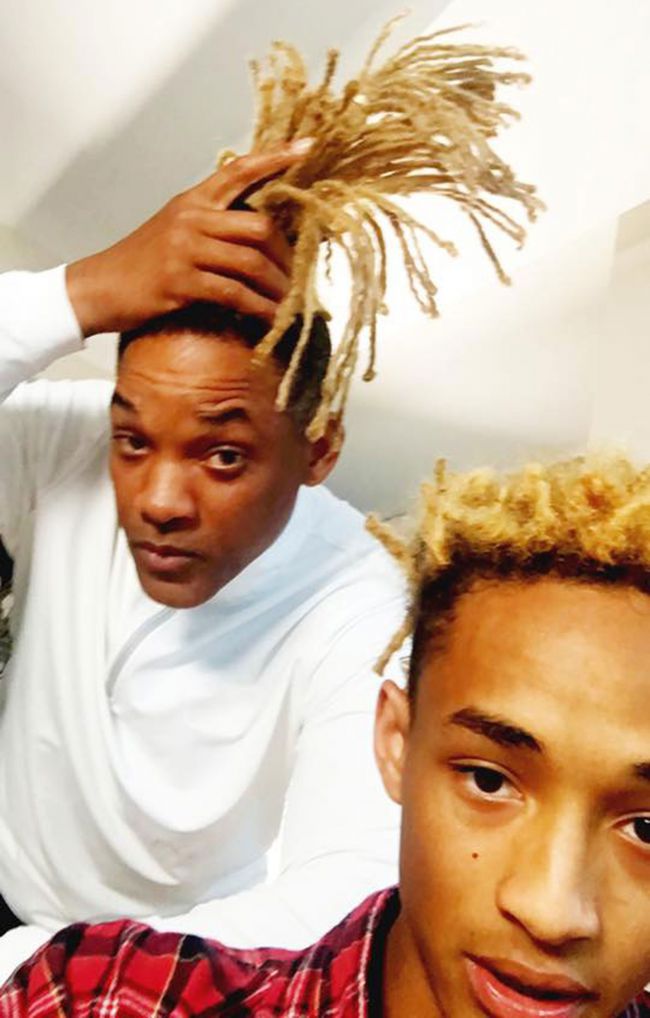 Will Smith is a famous actor and musician, a loving father and… a barber!
He got his son Jaden ready for the 1st day of shooting Life In A Year. The 48-yar-old star asked on Facebook if he should had used scissors. Will uploaded snaps of his som, 18, before and after the hair-cutting procedure.
Jaden's dreadlocks are in the past now as well as his blond hue is. He was spotted with newly shaved head and his natural hair shade in Toronto.
Life In A Year is a film about a 17-year-old boy who decided to give his girlfriend their entire life together in just one year after he learned that she is dying from cancer.
2017-04-13