Surprise Appearance Of Liam Hemsworth And Miley Cyrus On SNL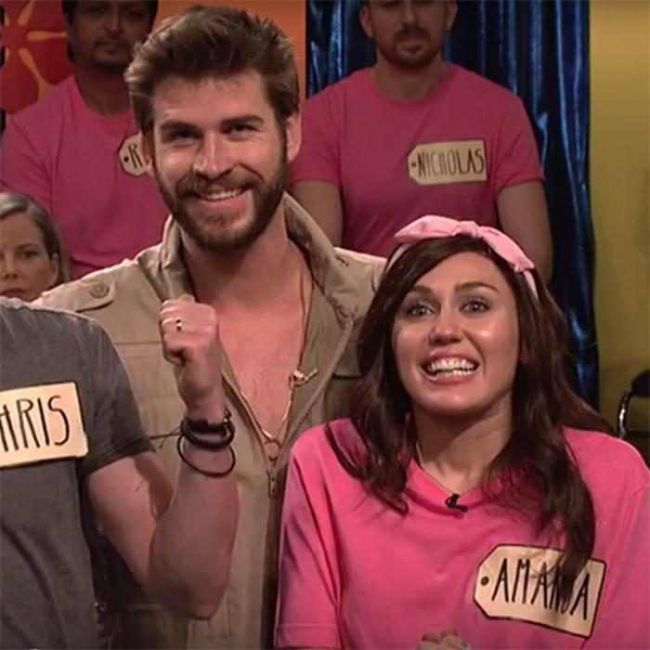 Liam Hemsworth made a cameo on SNL. Miley Cyrus, his fiancé, was the show's musical guest!
The couple showed up together as contestants in a The Proce Is Right parody sketch. There also were Kate McKimmon as Tida Swinton, Chris Redd as Lil Wayne and Alex Moffat as Chris Hemsworth. Larry David, the host, was Senator Bernie Sanders. Meanwhile Beck Bennett reprised host Drew Carey while Cecily Strong was guest announcer Sofia Vergara. She presented a washing machine.
The sketch shows Cyrus being attracted by Liam's elder brother before he shows up. The star's brother tells her he is married. Then Miley asks him if he has got a brother.
When Liam shows up, he says he ran up as soon as Chris phoned.
2017-11-10