Pregnant? Miley Cyrus provoked rumors with a markedly rounded belly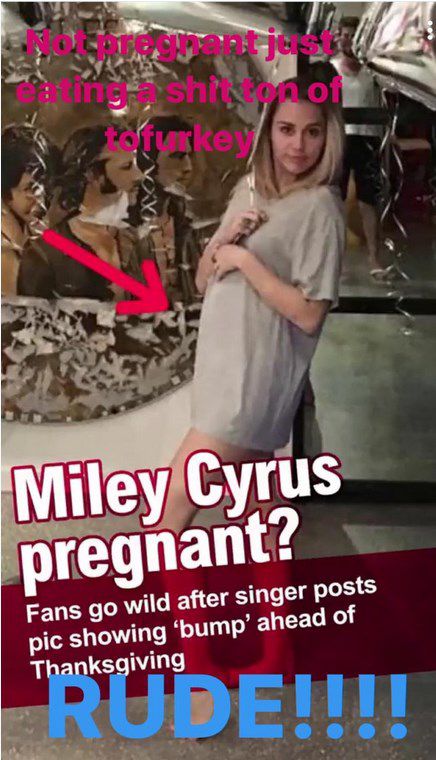 In early November, it became known that Miley Cyrus and Liam Hemsworth were secretly married, and now the fans of the pair had a new reason for joy.
Fans of the singer are sure that she is pregnant and soon becomes a mom for the first time. The reason for such thoughts was a new photo of Miley in her Instagram. The other day the celebrity celebrated its 25th anniversary, in honor of which she received many gifts, among which are balloons in the form of letters of her name. Miley decided to share this beauty with her followers, taking pictures with the gift.
Only the attention of the fans was attracted not by the balls, but by her tummy. In the photo, the singer poses in a loose gray T-shirt, from under which the bulging belly is clearly visible. Now fans are interested in one thing: is Miley really pregnant, or is it just an unfortunate foreshortening? In social networks, discussions about the possible pregnancy of the singer erupted in earnest. The majority's opinion was divided. Some believe that this is just a good perspective, others that this pregnancy and argue about it is pointless. Anyway, time will tell which of the fans was right.
2017-11-29