Paparazzi Caught Taylor Swift On Camera For The First Time In The Last 4 Months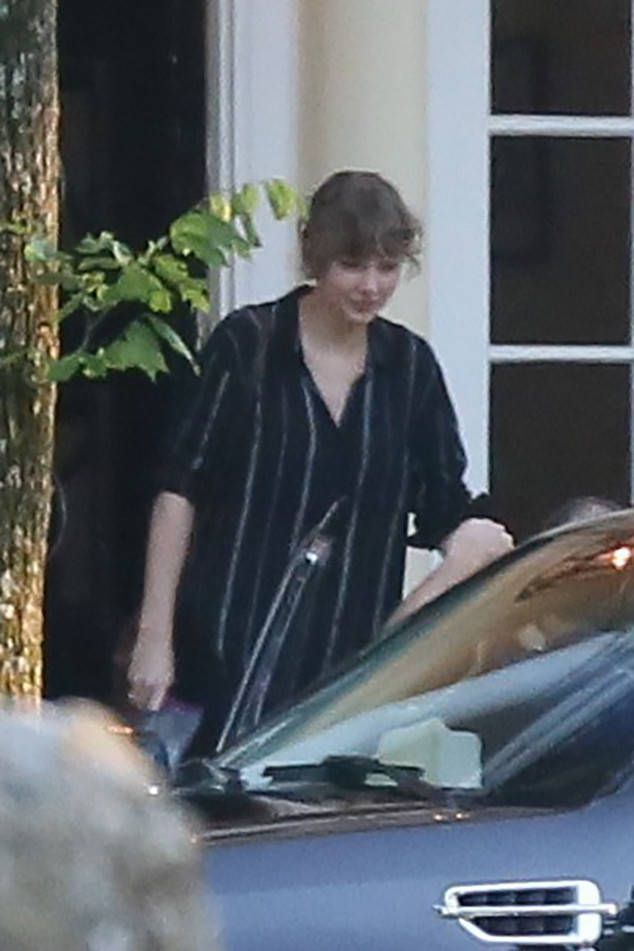 Taylor Swift has been away from the spotlight for the last months, but she did not forget to spend time with her mother on Mother's Day.
The star, 27, was snapped for the 1st time since winter. Paparazzi made a photo of Swift resurfacing at Andrea Swift's home located in Nashville. After the family meeting she flew back on a private jet.
The star was clad in a pair of white shorts and a beige sweater. Taylor's hair was down in the bob.
Photographers caught her only next day while the star was leaving the house. Her driver accompanied her. Swift wore an over-sized T-shirt dress with stripes. She pulled her hair into a low bun.
Sometime later during the course of the day the celebrity was seen boarding her private jet to leave Nashville.
Meanwhile we can only think what made the star to hide away from publicity for such a long period of time which is definitely somewhat unnaturally for Taylor Swift.
2017-05-18