Liam Hemsworth And Miley Cyrus Enter the New Year With A Sweet Kiss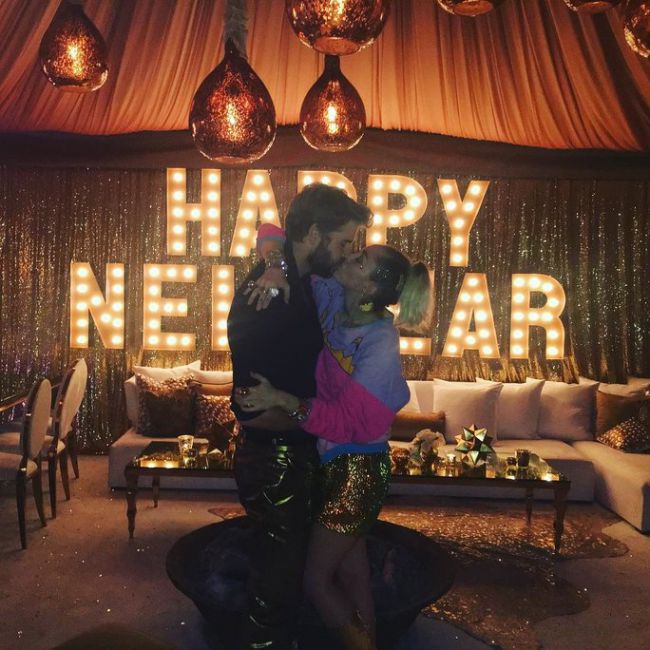 Miley Cyrus met the New Year with a kiss from Liam Hemsworth, her fiancé. The celebrity uploaded an adorable snap of the duo kissing on the New Year's Eve on Instagram this Saturday.
Miley and Liam are standing in front of a huge New Year's Eve light on the snap. They are embracing. Both stars are wearing matching gold outfits. Cyrus was wearing a sparkling mini skirt while Hemsworth was wearing gold pants. Miley also posted a photo of her boyfriend and wrote that her dude is hot.
Miley's and Liam's families joined the stars during the eve. The Voice celebrity uploaded several festive shots with Tish Cyrus, her mom.
2017-01-03