Fergie Is Back In The '90s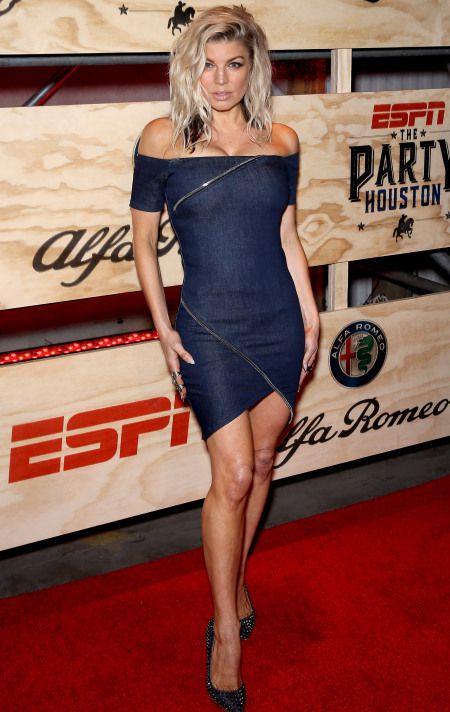 It looks like Fergie wants to turn back to the '90s.
The star, 41, wore a body hugging denim mini dress this Friday. She attended ESPN's annual pre-Super Bowl party held in Houston. Her off the shoulder zippered dress was matched with point-toe pumps of black colour.
Fergie took photographs on the red carpet with Chanel Iman and other stars.
This January she and Josh Duhamel, her husband, had 8 years of marriage. The family went on a beach. Their little son Axl Jack was also present.
The actors looked truly blissful as they were bathing in the waves. Before that the stars were seen in Hawaii.
According to the Transformers actor, they motivate each other. Fergie pushes Josh and Josh pushes Fergie.
2017-02-06