Every Women Melted During Bruno Mars' Performance At The 2017 Grammy Awards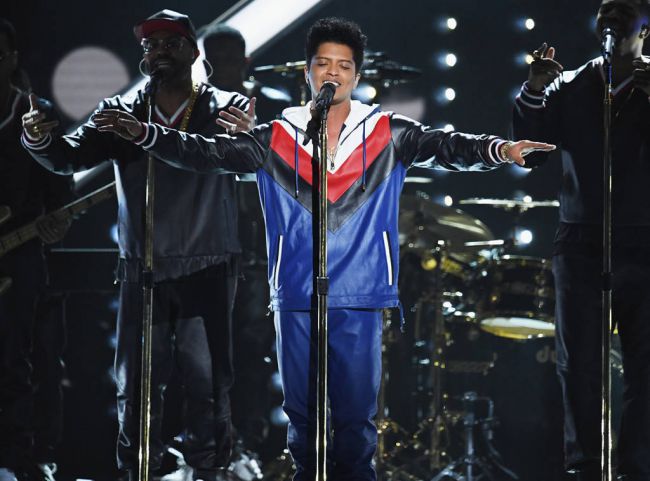 Bruno Mars performed at the 59th Grammy Awards. As the camera cut away from his performance, everybody could see that almost every female in the audience melted.
Mars asked if he could break it down when snaps of Rihanna, Jenifer Lopez, Chrissy Teigen and Faith Hill put up no fight, but got down the sultry groove.
Bruno turned to the audience telling ladies that he can see their new dresses. The star joked that some of the dresses still have got their price tags on. Mars promised to give them options. It is still unknown how it happened so that there were no panties thrown onstage.
2017-02-13