Chris Hemsworth Says: 'No Amount of Money Makes Someone Else Do the Work For You'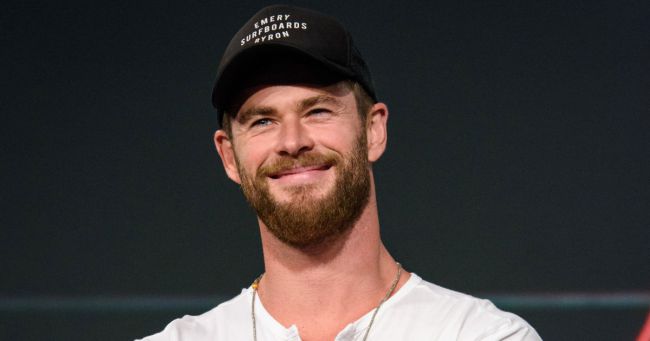 Actor Chris Hemsworth (Chris Hemsworth) boasted of his impressively developed musculature. The actor prepares his body on the eve of filming in the film "War of Infinity".
Not so long ago it became known that popular Hollywood actors Mark Ruffalo (Hulk) and Chris Hemsworth (Thor) took part in the shooting of "The Avengers: The War of Infinity" in Scotland.
Recently, Men's Health interviewed 33-year-old Chris Hemsworth. During the conversation, the actor shared the details of his training process To be worthy of Tor's role, a famous artist pumps his muscles.
On the photo in Instagram, he shows off really impressive muscles.
Before filming in the "Avengers" Chris Hemsworth participated in another project - the military drama "Cavalry". So for the role in the blockbuster he did not have to re-gain muscle mass.
According to the actor, work and dedication are very important in sports. "Even a huge amount of money will not help you without hard work in the gym," - says the actor ..
As our journalist Amalia Chervinchuk informs, however, he still had to return to the regime and resume training in the gym.
Recall, the tape "Avengers: War of Infinity" will be released in theaters in May 2017. But since January 18, 2018, known for the role of Thor, Australian actor Chris Hemsworth can be seen in the movie "Cavalry". With him in the tape also played the actors Elsa Pataki and Michael Shannon.
2017-07-27